Breaking Down the Geekvape Aegis Boost Plus Kit:

If you are a fan of vaping, then chances are you are familiar with the Aegis line of products and the exciting innovations they add to the vaping scene. If you are a beginner, the range of options available could be overwhelming. Geekvape variety of Aegis vapes were established in 2015. They stand out with intensive battery life and resistance to mechanical damage. They are renowned for delivering top quality vapes at affordable rates.

Revealing the new Geekvape Aegis Boost Plus:
The Geekvape Aegis Boost with the kit is a defining upgrade to the line. It packs in an interchangeable 18650 battery with 40W max output. Like all the former Aegis products, it is resilient against shock, dust, and water. Also, who does not like variations in flavor? The G-Coil Boost Formula brings a variety of choices for consumers as they can customize the vape to suit their fancy.
Unboxing.
Now to reveal all the items you get with your purchase of the Aegis Boost Plus, here is a list of everything in the box:
Aegis BOOST PLUS Device (1 unit)
Aegis BOOST PLUS Replacement Pod (1 unit)
0.4ohm KA1 Mesh Coil (1 unit)
0.6ohm KA1 Mesh Coil (1 unit)
Drip Tip (1 unit)
Coil Tool (1 unit)
USB Cable (1 unit)
Warranty Card (1 unit)
User Manual (1 unit)
Talking of the Aegis Boost, the aftertaste in the mouth and the build quality are never a cause for objection. Also, the individual parts are inexpensive and readily available if they require replacement.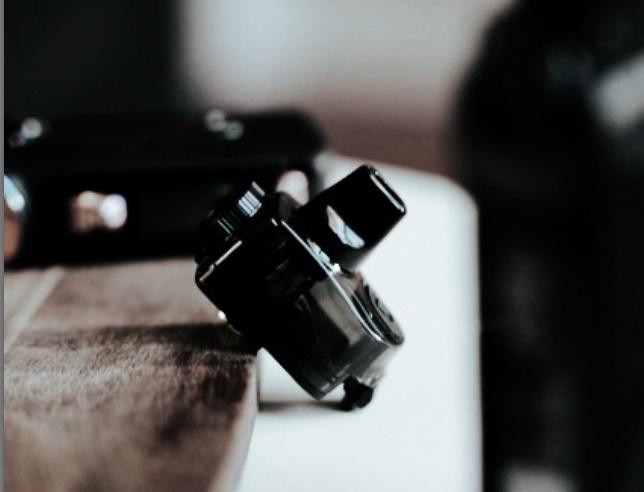 Specifications.
Before we put our toes into the intricacies of Aegis Boost plus flamingo vapes, here's an overview of the technical aspects of the product:
Dimensions: 49.5mm X 28.6mm X 114.2mm
Power source: Single High-Amp 18650 Battery (Sold Separately)
Display: 0.96 inch TFT Color Screen
5.5ml Pod Capacity
Wattage Output Range: 5-40W
Voltage Input Range: 3.2-4.25V
Resistance Range: 0.1-3.0ohm
Temperature Control Range: 200-600F
Firing Speed: 0.08s

Designed to perfection.

The Geekvape Aegis Boost line of products is standout for their durability, longevity, and the fact that they can survive a toss out of a first-floor window. The vape enriches your vaping experience as it incorporates a one mod triple system that allows you to modify the flavors to align with your taste. The Pod Aio offers the nicotine salt flavor. The RDTA connector gives you the DIY experience, and the 510 connectors can help you relish your favorites.

An excellent vape design is not just durable but also comfortable and user-friendly. Aegis Boost Plus allow seamless airflow and a simple re-fill mechanism. The quick lock helps with smooth switching between pods. The 18650 battery is a powerhouse that extends battery life by over 50% the average.
Now vapers know how internal condensation can mar their entire vaping experience, and it arises from design flaws and deterioration over time. Geekvape Aegis Boost vapes picked up from the Flamingo store comes with air-tightness reinforced by ultrasonic technology. It brings down the chances of condensation to nil.

The G. Coil Boost Formula is paramount to the formation of smooth smokes with a good throat hit. Every vaper loves a dense smoke. If you are seasoned with vapes or just starting, the Aegis Boost Plus is bound to give an impeccable experience.


No shocks are shocking enough.

The Geekvape Aegis Boost is rated Military Grade Mod IP67. Concisely, the vape resists water pressure up to a meter for 30 minutes. It is dustproof, allowing you the scope for rough usage even in dirty environments. Also, it is shockproof, so you don't get a heart attack if you drop the vape from the kitchen counter. The vapes are protected against overheating. They have industry quality resistance switching and voltage adjustment mechanisms.

Vapers' Paradise.

Vapes are a progression towards a healthier lifestyle, and they are trending. Flamingo Store brings Geekvape Aegis Boost to the consumers and enthusiasts at reasonable rates. The motivation behind the vapes is to promote a more positive impact on people's lives. It also adds to the scope of creativity and recreation among users.