Posted on
By Flamingo Plus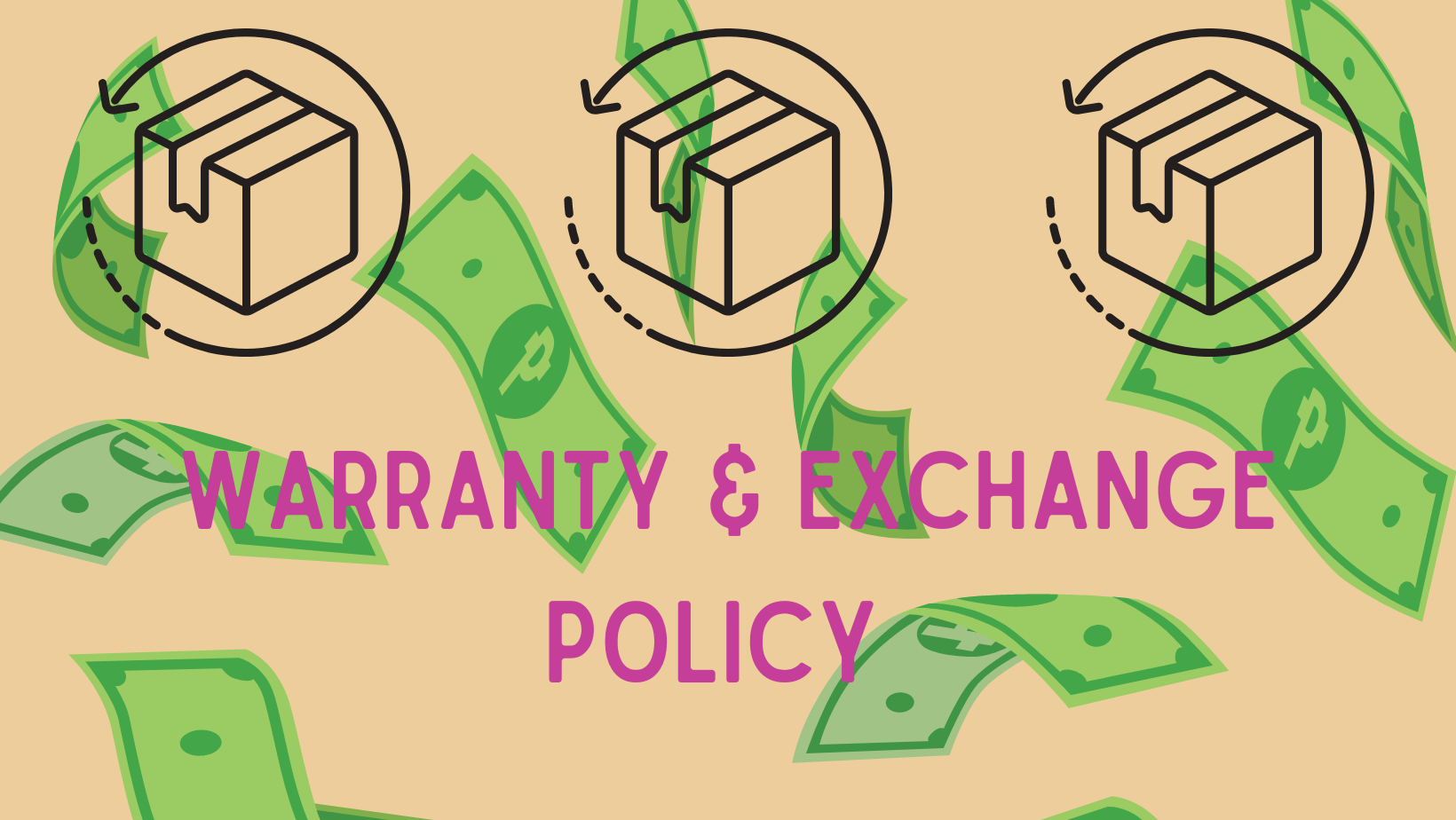 Hey guys, amidst all of the chaos recently we thought we'd come on here and explain our warranty and exchange policy!!! 
Our entire focus is on providing our customers with the smoothest shopping experience. We conduct intensive research on the hardware products we choose to showcase to our customers. Since most of the hardware devices are mass manufactured in China, some might arrive DOA (dead on arrival). In order to address this issue, we offer a 30-day return policy which starts the day you receive your package. 
Products Excluded from Warranty 

Unfortunately, there are certain products that constitute a final-sale without any exceptions. These items are E-liquid, Coils, Tanks, Drip Tips, Replacement Parts, Rebuildable supplies, certain accessories, etc.
Vape Products Return Window 
Products Included In Our Warranty Policy:
All external battery devices, mods are covered by 30 instore manufacturer warranty. 

All pod systems, built-in battery devices are covered by a 14-day manufacturer warranty

Cannabis Vaporizers are subject to a 14-day manufacturer warranty

If a brand offers an extended warranty it is the customer's responsibility to contact said brand for warranty purposes, if you need assistance finding where to open your claim, we will be happy to assist 

Disposables that are DOA (dead on arrival) are under warranty policy, with the condition that it is within a 24-hour period of purchase, and will be exchanged for the same disposable purchased - Disposables are not valid for refund.
Online Orders
Our 30-day warranty policy begins the day your shipment has been delivered. This can be verified with Canada Post at any time through our records. Since there is an infinite number of situations that can arise when addressing warranty we are forced to stick to our policy and appreciate your cooperation. In order to address this issue, we offer a 30-day return policy which starts the day you receive your package. Please test your products upon arrival because the 30-day period starts as soon as the package is marked as delivered through Canada Post.
Warranty Approval Process 
All warranty claims are subject to approval. We require video and picture proof of all defects to be sent to "[email protected]" with your order number in the subject line. Flamingo Plus is responsible for all cost and shipping/ reshipping expenses during the warranty process.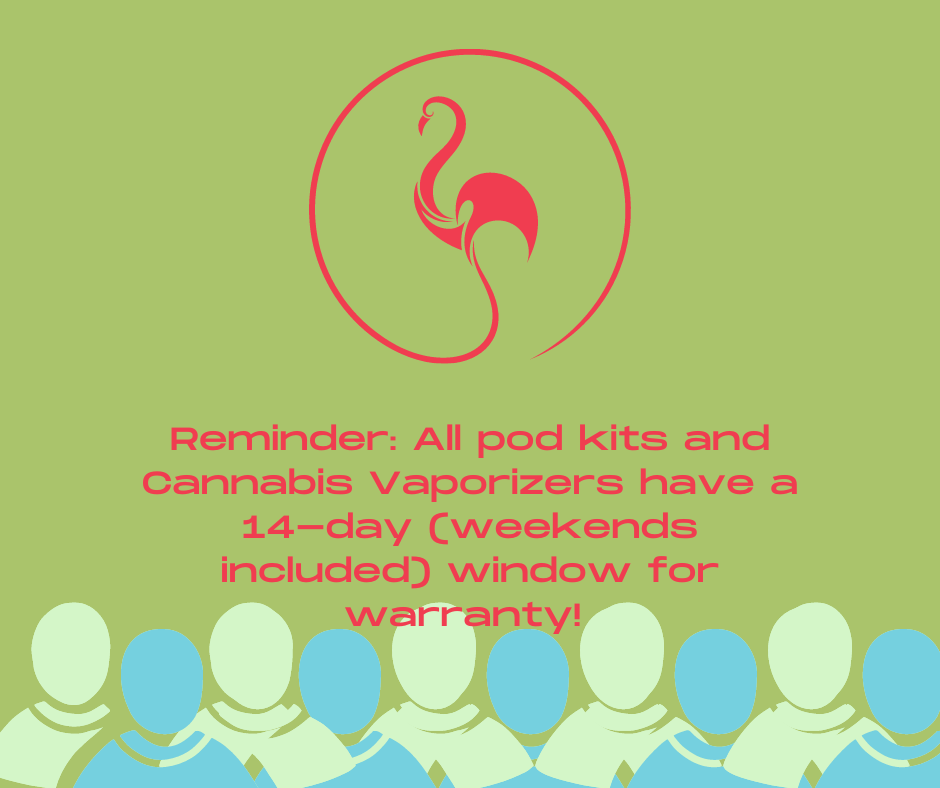 In-Store Purchase
Any products that require warranty may be brought to any Flamingo Plus location for assistance. All products are subject to warranty approval in-store. 
Warranty Approval Process 
For all in-store purchases, warranties must be done in-store. All sales are final, exchanges or store credit are available for products that meet warranty policy requirements. Excluding consumable products:
E-liquid

Pods & Coils (EXCEPTION: Manufacturing Defects. In this case we will exchange for the exact same item purchased.)

Disposables (Refer to Products included in warranty policy)

Pre-Filled Pods 

Tanks/Glass

Cotton

Drip Tips

Batteries & Chargers

All cannabis accessories (glass bongs, pipes, grinders, papers, lighters., air fresheners, cleaning supplies)

Cannabis Atomizers
Thank you for taking the time to read this post, if you have any questions please email "[email protected]".