The Falcon King is almost here! Is it really THAT good? Keep reading to find out or watch our video!
The Horizontech Falcon King is almost here, and you should be excited!
The Falcon King is their successor to the original Falcon tank, featuring Horizontech's now well known Flax paper coils along with flax fiber, and even wood pulp to reach a new level of flavour. The tank measured 25.2mm at the base, had a 5mL Juice capacity, and a twist off cap for filling! Horizontech was definitely on to something when they designed the original Falcon tank, but no one knew what they had in store with their successor, the Falcon King!
The Falcon King measures in at 25.4mm at the base being slightly wider than the previous, a 4mL capacity (or 6mL with bubble glass), a shortened chimney to help prevent leaking, and the best top fill system I have ever seen on a sub-ohm tank. Imagine if SMOK made switchblades and you'll have the Falcon Kings fill system! It features a locking spring-loaded swivel cap that swiftly opens up to reveal the large filling port to pour your e-liquid in! Its triple airflow slots along the base give you tons of airflow but smoothly adjusts to restrict it to your liking.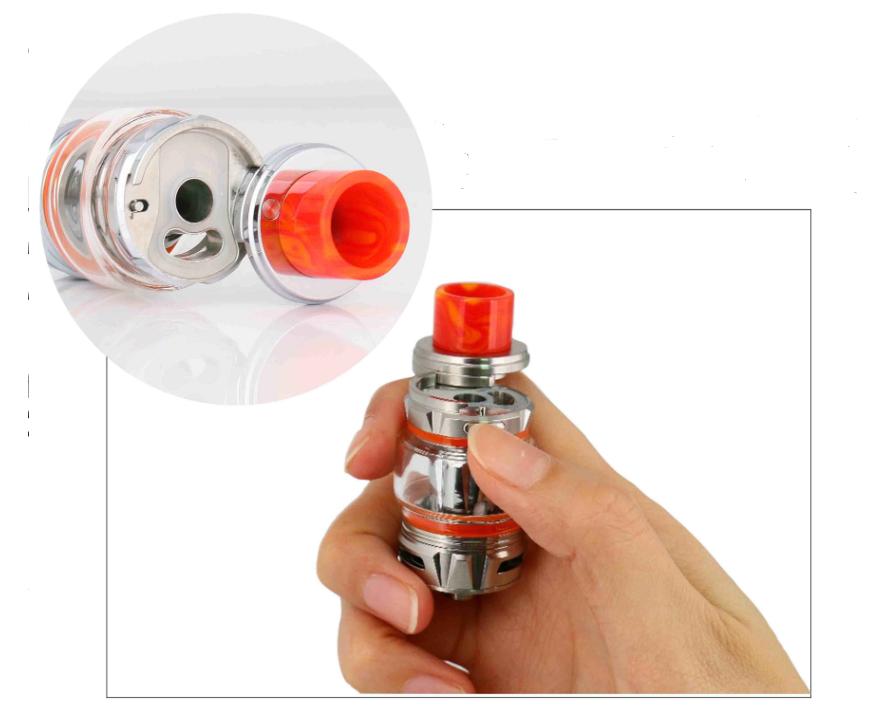 Now onto the coils, the most revolutionary part about this tank. The M1+ Mesh coil has got to be the most fantastic coil I've ever tried in a sub-ohm tank, and I can confidently say it rivals, and can even surpass the flavour off a RDA/Dripper. It features a blend of Bamboo fibers and organic cotton with a liquid guiding element to prevent it from dry hitting, along with a minimum fill mark right on the side of the coil. The burst of flavour is unlike any other tank I've tried, and doesn't have that slightly airy metal tank that you get from tanks with tall chimneys and metal drip tips! As most mesh coils do, it gets up to temperature almost instantly, however, it's clear how much better manufactured Horizontech's coils are compared to other brands with perfectly placed mesh strip surrounding by the wick. The M-Dual coil is nothing to look over however, it also features the same bamboo fibre and cotton blend, except uses a dual mesh coil setup for anyone wanting a hotter vape! Both provide extravagant flavour, but mesh coils are my preferred way to vape with sub-ohm tanks.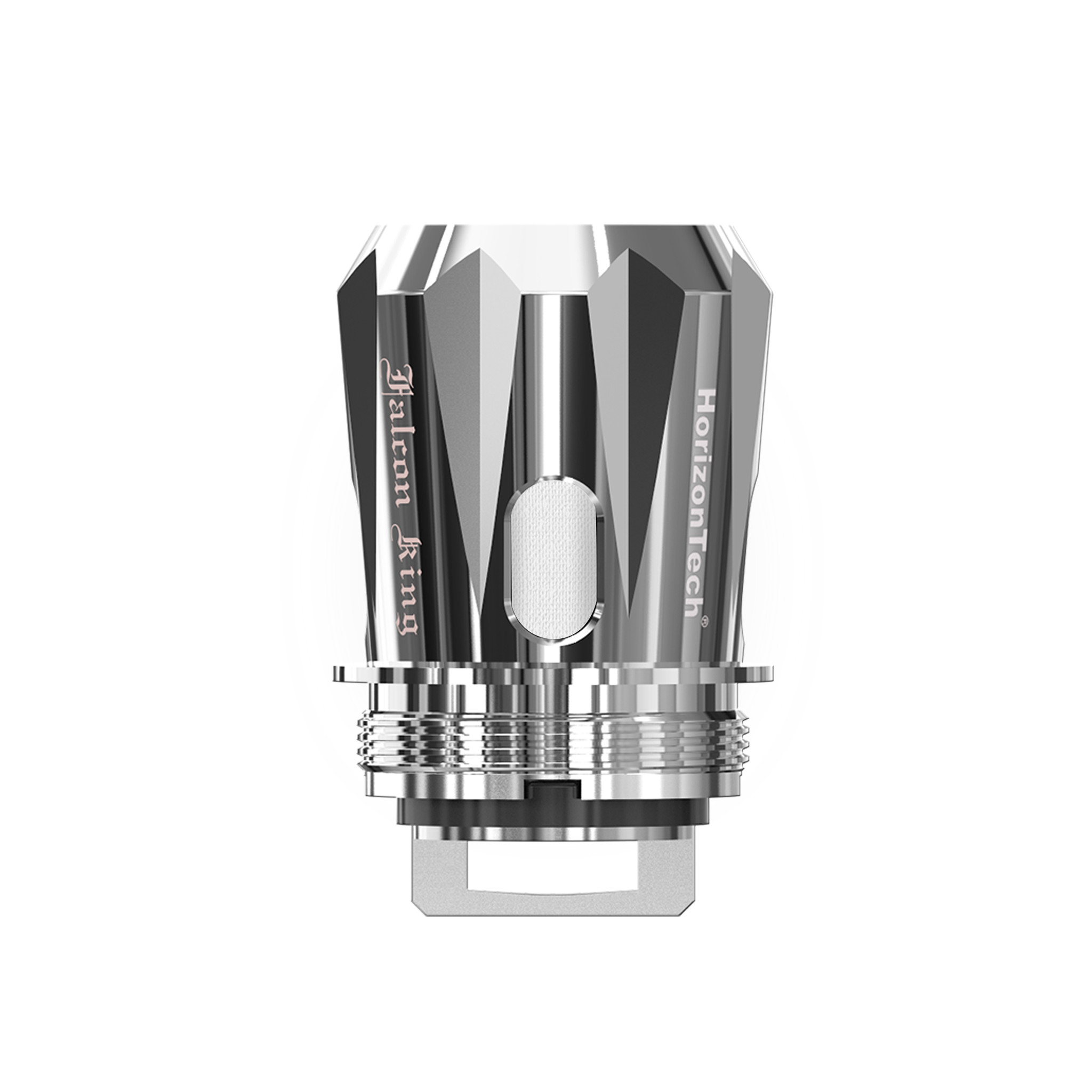 The design of the tank itself is very well thought out for both aesthetics and practicality,  let me show you why! Around the whole tank they have these stylish cutouts that are rounded off just enough to not make it sharp, but are still wide and deep enough to get perfect grip whenever you need to unscrew it! We've all overtightened a tank before, and polished tanks are usually much more difficult to get unstuck, even if you have to use pliers (with extreme care). These raised grip areas give it crown-like appearance which is probably where they got the name Falcon King. I have to call back to their shortened chimney one more time, because every tank I've experienced whether rebuildable or not, it really helps increase the flavour and really decreases the chance of leaking!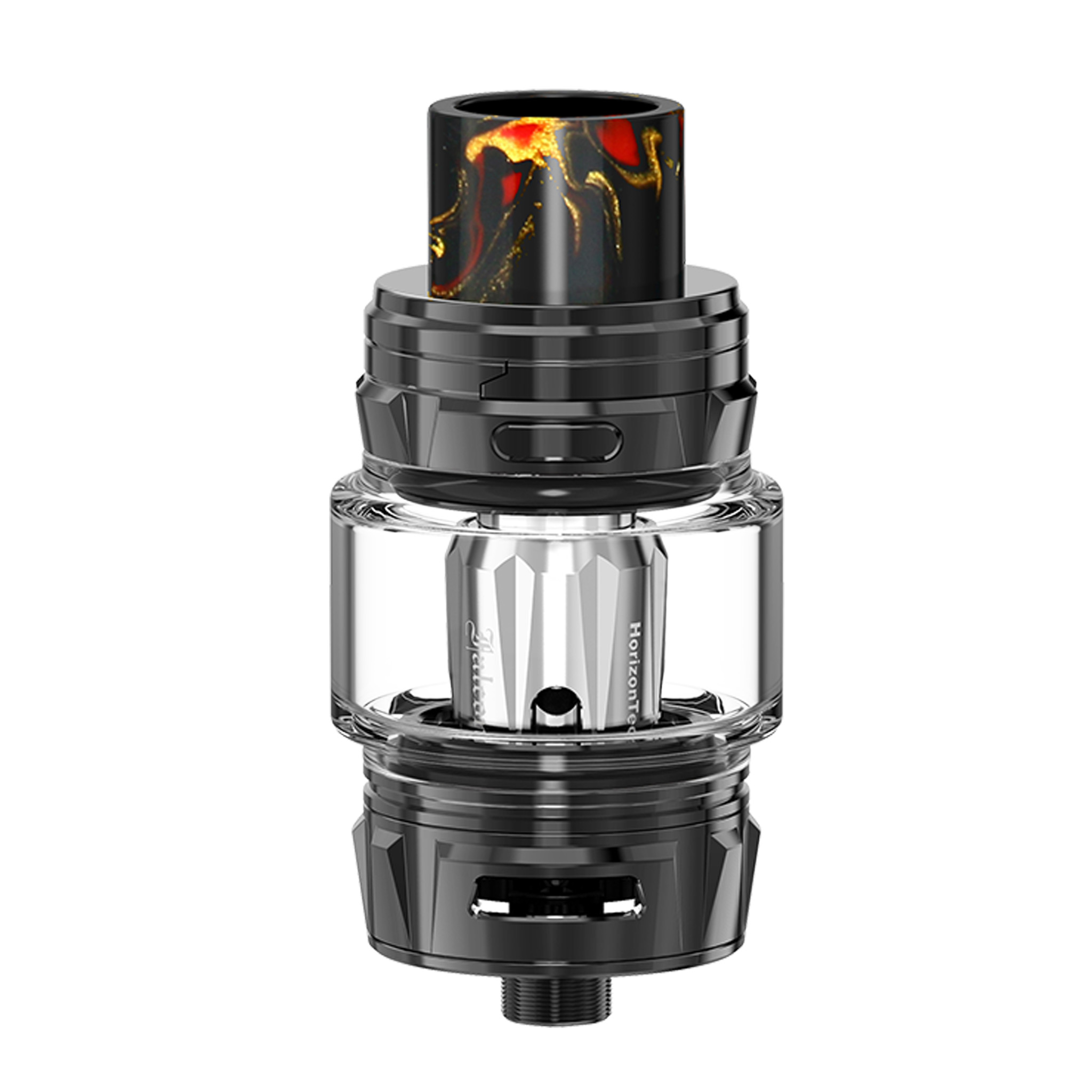 To do a recap on the Falcon King,
PROS:
Beautiful design

Easy to disassemble

Amazing flavour

Amazing airflow

Innovative mesh coils

Cool and easy top fill system

Great coil life

Great manufacturing
CONS:
It isn't on shelves (Yet!)
By far this has been my favourite sub-ohm tank to date, an easy 9.5/10! Honestly, my drippers will be retired for a while!
You'll be able to find them on our website here when they are available for purchase!
Want more Flamingo? Read our other blog posts here or check out our social media links below!
Facebook: Flamingo Vape Shop

Instagram: @flamingovape

Snapchat: flamingo_vape