We compare all the different models in the RPM40 line from Smok to determine which is the best! Read the review to find out which is for you!
The original Smok Nord kit took the industry by storm, and at this point it can easily be called the most recognizable pod system on the market. Ever since they came out, people don't stop wanting these great little devices and Smok has continued to release more and more colour options for this great little kit. But now it's been out for over a year, and Smok has finally released the all new Nord2 Kit! The Nord 2 Kit has joined Smok's line of RPM products to give the user more coil options to get the perfect vape, but is it going to be better than products like the RPM40 and Fetch Mini?! Let's dive in. 
Smok Nord 2 Kit
When it comes to looks, this kit's got it. It follows a very similar design to the original Smok Nord Kit but rounded out all of the edges to give a sleek smooth look. A very noticeable change is with the mouthpiece, it's far more tapered off compared to the original Smok Nord which I wasn't a huge fan of, so there's a nice upgrade! The pod in its entirety has actually been upgraded with a massive 4.5mL capacity compared to the original 3mL capacity of the Nord. What's even better is the fact they've included both RPM coil and Nord coil pods, meaning you have so many more options for how you vape. It's also great if you have Nord coils laying around, there's no worry about them not getting put to use!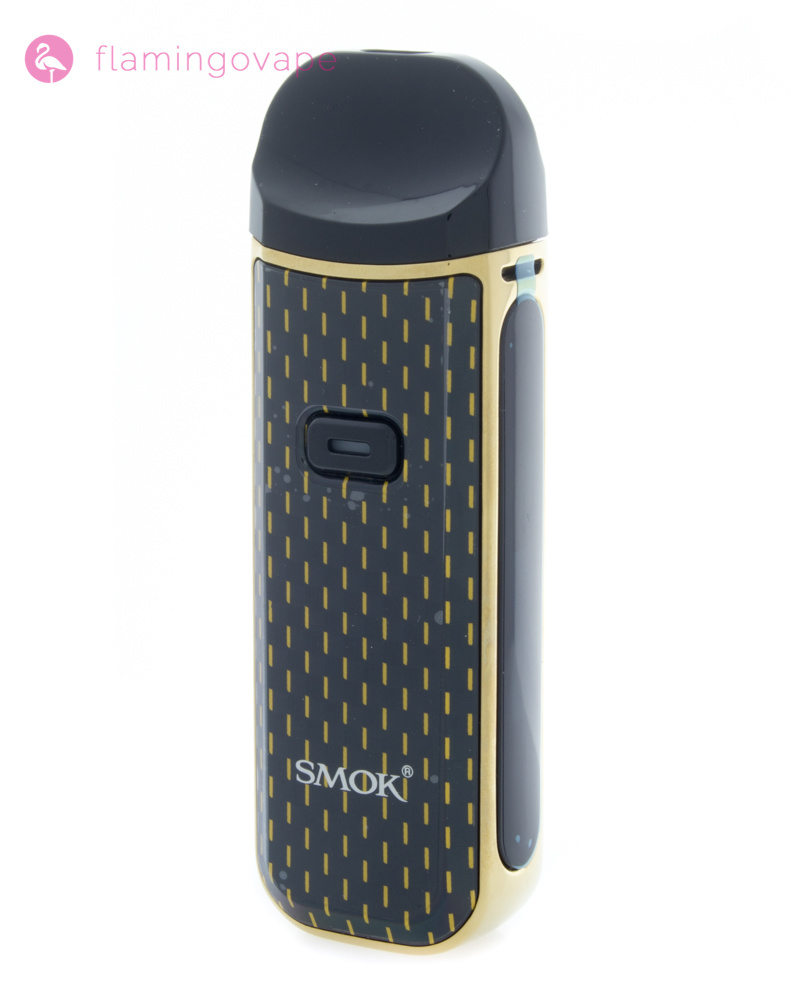 Another huge upgrade is the battery, the original Smok Nord kit had an impressive 1100mAh battery, but Smok has bumped it up even more to 1500mAh like the RPM40 kit! If that's still not enough, the charging current was also increase from 370mA to a fast charging 1.2A Charging current! All of these physical upgrades blow my mind considering the size of the Nord 2 is almost the exact same as the original, only 1mm all around has been added but the capacities are unreal.
The biggest addition to the Smok Nord 2 kit was the addition of a display for both your power and battery life, all being controlled by the central fire switch. Unlike the Fetch and RPM40 this screen is a lower resolution black and white screen, but that's more than fine due to the size of it. When I first heard about this power adjustment method, I was honestly a bit disappointed as I thought it would feel clunky and awkward, but after using it I'm more than happy. All you do is press the fire switch 3 times, and the display blinks to let you know you're adjusting it. It quickly scrolls through wattage when held down, and goes up by 1W increments with each tap, and going back to firing mode after not being touched for around 2-3 seconds. Realistically you won't be changing it much, but it's nice to know that it feels fluid when you do! There's one big thing I want to note that may be a pro or a con to you, and that's how the battery meter is handled. Personally I hate seeing the percentage left on a battery as it makes me think too much about it, that's why I was a huge fan of Apple getting rid of it on the newer iPhones! But for most people, seeing the exact amount of battery life you have left might be a big plus, I just hate seeing minor fluctuations and would rather have a bunch of bars.
Overall, this was a fantastic upgrade to the original, and having adjustable wattage and a large battery in such a small package makes this an easy pick if you're looking for an upgrade or even a backup! Heck, if I somehow manage to break my Aegis Boost this will be my next compact kit, the RPM coils give out great flavour!
Smok Fetch Mini Kit
The Fetch Mini Kit was the second to be released in Smok's RPM line of products, and they really managed to pack in all the great features of the RPM40 into this tiny little device! Like the RPM40, they included a high resolution full colour display to the Fetch Mini, allowing for customization of colours to add your own flair! Like the RPM40 and Nord 2, this device has pods for both the RPM coils and Nord meaning you have tons of options, and you can even use the RBA section to and extremely tiny rebuildable kit! My favourite design aspect they added to this kit was the use of this fascinating vacuum plated glass that refracts light to create beautiful colours. The best example for this is shown in the green models, depending on the angle the light hits the device, it can turn from green to turquoise or show rainbows which makes this device my favourite to look at. But if you don't care about that, or you couldn't get the colour you wanted, we also offer leather cases for the Fetch Mini directly made from Smok to add a unique flair and protect your device.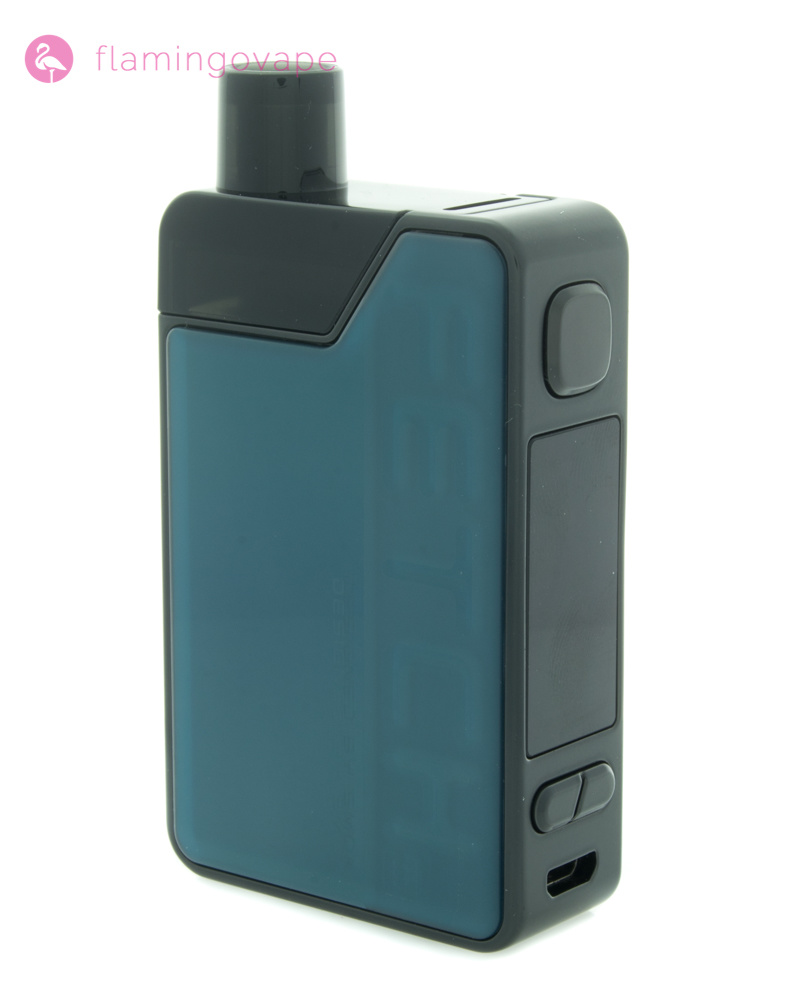 As the name implies, this thing is small. Unfortunately, that also means that the battery is a bit smaller at 1200mAh compared to 1500, I personally wouldn't recommend running very high wattage on this device as you'll be draining the battery super quickly. Even though it will drain a bit faster in comparison, it still charges quickly with 1.2A charging current compatibility.
The Smok Fetch Mini is a very great kit, and if you're the type of person who prefers MTL vaping with salt or regular nicotine, then this kit is definitely going to be the one for you. The round mouthpiece on this device allows you to create a better seal for MTL vaping 
Smok RPM40 Kit
Last, but definitely not least, comes the original RPM40 Kit by Smok. This kit completely changed the way that Smok handled their smaller devices, finally breaking away from their staple Nord coils to start shifting the market back into the sub-ohm style that they dominated. We can all see that Smok is the king of compact kits at this point, with nearly every manufacturer in the industry making their own versions of the RPM40 you know they hit the nail on the head. Speaking on that, we actually did a comparison between the Smok RPM40 vs VooPoo Vinci, we went very in-depth so I'd recommend checking it out!
The RPM40 comes in an oddly comfortable square body that tapers at the bottom and of course at the mouthpiece, and definitely has the thickest mouthpiece of the bunch. It's the larger version of the Fetch Mini, having the same colour display but instead having a larger 1500mAh battery for all day usage. 
While there isn't much more to add without sounding like a broken record, there's one accessory that makes this device the most useful in the RPM lineup – a 510 threaded adapter. Smok may not have made it, but when we found them we knew we had to pick them up to truly make it live up to the pod mod name. With the addition of the 510 adapter, your options become almost unlimited for how you want to use this device. The freedom of a 510 connection is what makes full size devices so great, and being able to turn this great little device into a proper mod makes this the best choice for vapers who value that freedom of customization. While I do love the new Nord 2 kit, the practicality of the OG RPM40 can't be beat.
To sum everything up, let me tell you which device is meant for which type of vaper.
Nord 2 - This a solid upgrade for Nord users who love the form factor, and for people who are fine with using just RPM/Nord coils. It's also great for people who want straight simplicity, as this device only has one button to operate everything!
Fetch Mini Kit - This is the kit for people who prefer lower wattage vaping, because the battery is a bit smaller you'll get optiminal battery life vaping between that 15-20W range. This is a fantastic kit for people who used the Trinity Alpha, or enjoyed the Nord but want a boxier form factor!
RPM40 Kit - I would recommend this device to people coming from traditional mods who want a device that has a lot of customization, and of course for the people who are really interested in building their own coils using the RPM RBA section or being able to use an RDA with the 510 adapter!
I hope you all enjoyed this look into the RPM family of devices, all will make fantastic additions to your collections!