Teen vaping has seen a meteoric rise with vaping products becoming more discreet, find out more in this blog post
It's on all the news outlets across Canada, it's whats on everybody's mind, it's teen Vaping.
There's been a huge rise in teen vaping increasing year by year, and with devices like the JUUL being introduced into Canada, teens are trying their hardest to join its following for internet clout and for popularity among peers. With products like JUUL only offering high strength nicotine options designed as an alternative for adult smokers, teens are exposed to high amounts of nicotine leading to addiction. Now if you ask me, JUUL should offer a nicotine free option for those that are really trying to reduce their intake, or of course the people who want to try vaping but have no nicotine dependency.
I need to get this out there, We don't condone underrage vaping, or smoking for that matter. We ID everyone, so if you're not 18 don't bother coming in the doors because you'll quickly be escorted back outside. If you're not legal age watching this, don't bother picking up an addicting and potentially expensive habit when you don't have access or funds to be keeping up with it. Use that money to further your education!
Now getting to the big argument that people bring up when talking about vaping and teens, the flavours. Everyone seems to think that only teens like fruits, desserts and so on, and that adults must have tobacco flavoured liquids because that's what they're trying to stay away from. These are products designed for 18+ users only, by getting rid of fruit flavoured e-juice then we should also be getting rid of flavoured alcohol; countless times I've heard people compared Bud Light Apple to plain old apple juice, or of course other popular beverages like Twisted Tea and Mike's Hard Lemonade. Obviously no one other than the vaping community cares about that issue because of how normalized alcohol has become in our culture, even though it's reported that 39% of school aged teens in Canada have used alcohol. If the gross taste of tobacco never stopped kids from smoking, then how is getting rid of vape flavours designed for adults going to stop them?
For smokers, being able to use an alternative that doesn't taste like dirt and cancer is very appealing, and gives motivation to stop using tobacco in favour for something that doesn't leave a bad taste in their mouth and nasty smell on their clothes. The amount of customers we've had tell us that they decided to try a cigarette again were absolutely disgusted by the taste and made them wonder how they ever started smoking in the first place.
The government has started to release the classic "scare ads" to hopefully reduce the amount of teens trying vaping, and I will say they aren't the strongest. The main points being addiction and affecting brain development, and I think brain development is something they should focus even more on. But if you look at some of the ads that the American FDA is coming out with, holy moly are those freaking scary! I've even heard of schools now teaching kids about the risks associated with vaping, and while they may be pumping their brains with bogus information about the infamous popcorn lung, or whatever else they read on facebook, hopefully that will help kids not start vaping OR smoking at such a young age.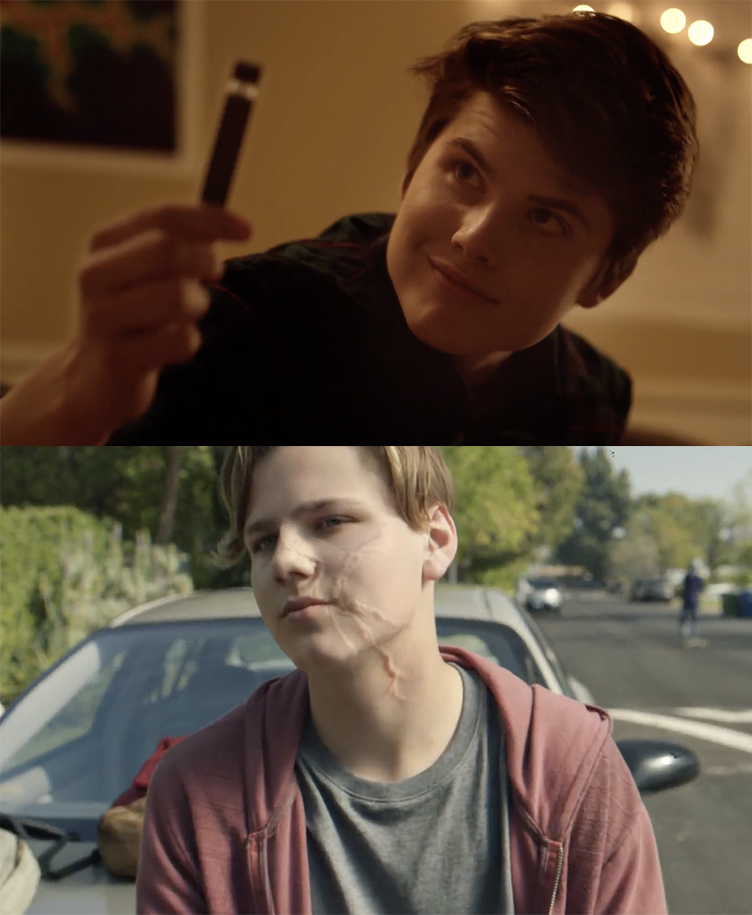 At Flamingo, we always encourage people who have never smoked in the past to only use nicotine free liquid because there's no point in starting an addiction when you can easily avoid it. Many many times I've seen people come in with their friends that are egging them on to get high strength salt nicotine options when they've never smoked a day in their life, and I don't really understand why the idea of having a nicotine addiction is so cool to people. If you're a non-smoker but do really want to start vaping, there's no shame in getting a nicotine free option to enjoy all the flavours that we have available! The problem with people going to gas stations to get their vape supplies is not being able to get helpful information from the people selling them, because they weren't trained farther than "put the pod in the battery and inhale." If you came into Flamingo you'd be given variety, we help you choose the right amount of nicotine to match your smoking habits (or lack thereof, where nicotine free options come into play) and of course a device that will have much cheaper operating costs compared to products like JUUL. Do you want to spend $65 on a battery and 2.7mL of e-liquid, or spend $50 on a longer lasting battery, and 30mL of liquid?
Now if you're a minor watching this who wants to start vaping, just wait until you're legal. It's an added expense you don't need in your life, especially if you're only working part time if at all. Wait 'til you have money to spend if your goal in life is to be have a nicotine dependency!
Follow our social media for Giveaways, Sales, and behind the scenes content!
Instagram: @flamingovape
Facebook: Flamingo Vape Shop
Snapchat: flamingo_vape